Why Sell with Lisa French?
Get proven results and streamlined service from start to finish. Scroll down to learn more about how I can get you results with my record-setting sales strategies.
Sell with Lisa & Smoke Rise Agents
We sell homes connecting buyers to homes through our exclusive client focused marketing plans. These second to none plans are customized to the property and seller. We utilize innovative strategic and targeted marketing, positioning and methodologies for excellent results and client experience.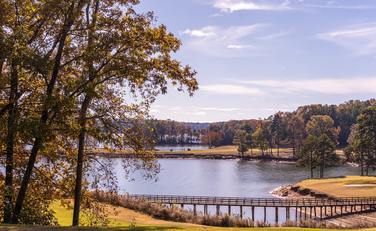 Sell Your Home For Top Dollar
Selling Your Home
Comprehensive Real Estate
Seller's Guide
Full service selling experience
Lisa delivers service worthy of recommendation to sellers utilizing high communications, signature services and a consultative methodology delivering an exceptional selling experience.

My preselling consultation will help you make important decisions in preparation, timing and other key factors.

Our pricing expertise helps you maximize the current market without overpricing or underpricing.

Get it sold quickly at the highest price possible.
Expert Advice
Be respectful of all reasonable offers. You know what price you'll accept and on what terms, including what you'd be willing to negotiate on if asked. Most contracts expect a response within 48 hours, but why wait? Respond with a counteroffer or acceptance as soon as a good offer comes in
Your Guide to the Greater Atlanta neighborhoods.
With all of the beauty that the Greater Atlanta neighborhoods has to offer, it's hard to find the perfect place to call home. Our area guides simplify that process by giving you unique market, lifestyle, and demographic insights into each area!